Common Gallinule Giclee Canvas Print by Karina Brown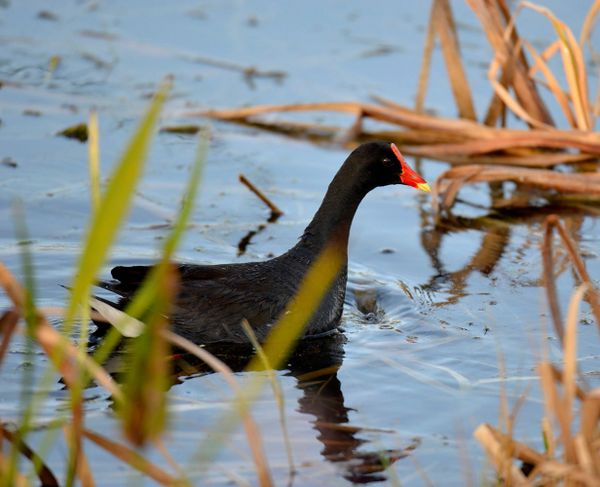 Common Gallinule Giclee Canvas Print by Karina Brown
The most widely distributed member of the rail family, the Common Gallinule inhabits marshes and ponds from Canada to Chile, from northern Europe to southern Africa, and across Asia to the Pacific. Vocal and boldly marked, the species can be quite conspicuous, sometimes using its long toes to walk atop floating vegetation. This photo was taken at the Orlando Wetlands Park by Karina Brown.
This is a hand wrapped matte canvas giclee photograph mounted on a standard stretcher frame. It can be purchased as an 11x14, 16x20 or 20x30 inch canvas and can be mounted without a frame or in a standard open frame.
Every image we print is adjusted by hand for the best possible print quality, then printed on aqueous matte canvas, on state-of-the-art printing equipment. Then we varnish and hand stretch the artist-grade canvas over a wooden frame that is light enough to easily hang on your wall yet strong enough to support your artwork for years to come.