Great Egret Giclee Canvas Print at Orlando Wetlands by Karina Brown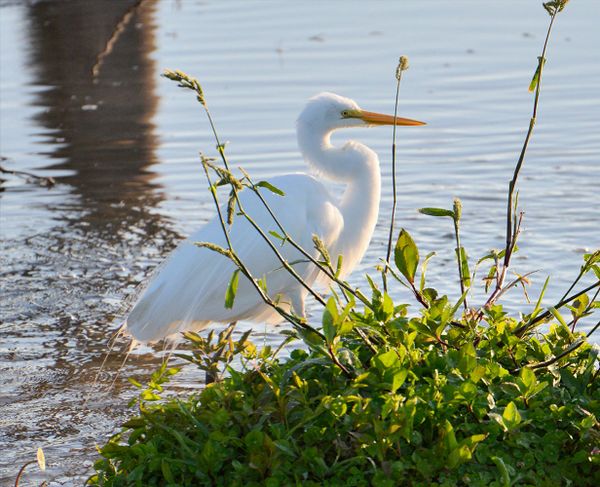 Great Egret Giclee Canvas Print at Orlando Wetlands by Karina Brown
This great egret photograph was captured by Karina at the Orlando Wetlands Park.

This is a hand wrapped matte canvas giclee photograph mounted on a standard stretcher frame. It can be purchased as an 11 x 14 x ¾, 16 x 20 x ¾ or 20 x 30 x ¾ inch canvas and can be mounted without a frame or in a standard open frame.
Every image we print is adjusted by hand for the best possible print quality, then printed on aqueous matte canvas, on state-of-the-art printing equipment. Then we varnish and hand stretch the artist-grade canvas over a wooden frame that is light enough to easily hang on your wall yet strong enough to support your artwork for years to come. The first alternate photo contains a sample of each size giclee next to the other ones. The second alternate photo is a corner on a ¾ inch standard stretcher frame.